It's 10am right now and I'm finally sitting down to some writing of my own. I've been critiquing for at least three hours and I have one, maybe two hours of writing time of my own before I need to go to bed. That means I get six hours of sleep before going to work tomorrow. There are nights when I'm editing until eleven o'clock at night, before even getting to my own work. I'll often forego sleep to get some writing done.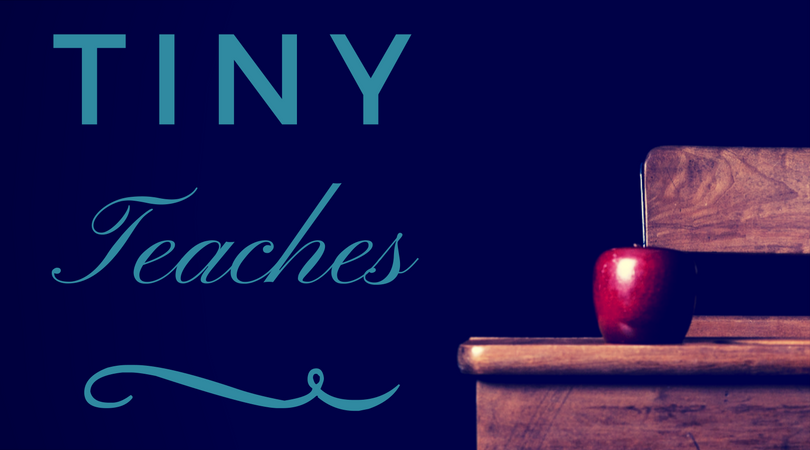 Why do you keep doing it? Why spend this much time editing others when it leaves you so little time of your own?
I forgot who asked me this. It doesn't really matter. I do this because I love it. All of it. I love writing. I love sharing what I know with others and that's not even limited to writing. In my day job, I love nothing more than working with and training interns and new co-workers. Nothing gives me greater joy than to see someone working to learn more–to see things fall into place for the people I've been working with.
I'm a writer, yes. But I'm also a teacher. It's just as much a part of me.
But you have a fulltime job and a life. You're a mod in a writers' community as well as trying to participate in other communities. It's a wonder you even find time to edit, let alone write. Isn't it exhausting? Not just for you but for all the other mods and editors?
Yes. It's exhausting sometimes. But seeing the amazing stories you all produce? That's more than worth it to me.
Is there something we can do help?
Yes, there is. We have no problem whatsoever helping you improve your writing as much as you can, but there is something we all often forget. I admit I'm guilty of it myself as well.
Make Yourself the Absolute Best You Can Be
I try to remember this myself but I do forget sometimes. I'm always grateful my friends forgive me for it. Whenever we finish a draft, we need to make it as good and as clean as we possibly can.
After all, don't we owe it both to ourselves and to our reviewers to do everything we possibly can to make our piece shine before asking editors to spend their precious time trying to improve our work?
Don't we owe it to ourselves and to our work to give it all that it deserves? There's a lot to be learned from working on shorter pieces. Word economy is almost an art form in itself. To condense a plot and a full character arc into a one thousand word piece is a test and a challenge to your skills as a writer. The novel you write afterwards will come out all the more powerful with all the skill you've acquired.
That's why we always advise newer members to start there–to start their journey with us with a shorter piece, rather than submitting the first chapter of a novel at the first go. It helps you familiarise yourself with the way we work and it helps us to get to know you and your writing style. It also shows us that we can trust you to build a discernible plot and character arc in the chapters that follow that first one.
We have a ton of resources at your disposal to help you do this–to help you understand the mechanics behind fiction writing.
We have a list of articles on our website that contain a ton of information. You can find the list right here.
We also have a few of our editors writing articles full of writing tips. I have my TinyTeaches series. Damian Jay Clay is writing a series of kick-ass posts about editing poetry. Fiction writers: Don't skip these. Damian's posts can be applied to fiction as well. R. Jean Bell has written a number of articles containing tips for writers. A.J. Savage has started a series called Worms of Wisdom and Constance Watson has started a series of her own, called Cultivate Your Prose with Rose.
We advise all authors and aspiring authors to read articles like these to refresh their memories on these topics on a regular basis. I know I do. Read them and apply what you learn from them to your work. You're bound to see a huge difference.
But What If I Have a Partial Draft and I Don't Know How to Proceed?
Well, find out if your critique group will help you brainstorm. In our own group, we'll do a developmental review for to help writers figure out where their story could be headed.
But when you submit a finished draft, try to do everything you can for it, before asking reviewers to do the same.
This helps reviewers and editors. It frees up our hands so we can get some work done on our own writing as well.
This helps you. By doing everything you can, you allow us to focus on other issues. The things you really need our help with.
By reading up on technique more first, you'll also have an easier time making sense of everyone's feedback as well as saving us from pointing out the bits you were able to learn on your own. It's encouraged to put in specific questions or concerns you might have.
It helps every other member of The Writers' Block. By allowing us to work through your draft more efficiently, you free up our time and enable us to help more writers.
To Make a Long Story Short
I love helping you all and teaching you whatever I can. We all do, us crazy people who volunteer in critique groups.
But if you help us help you, you'll be speeding up your development as a writer by leaps and bounds.
Talk to you again soon!
Hugs
Jasmine