Out of Danger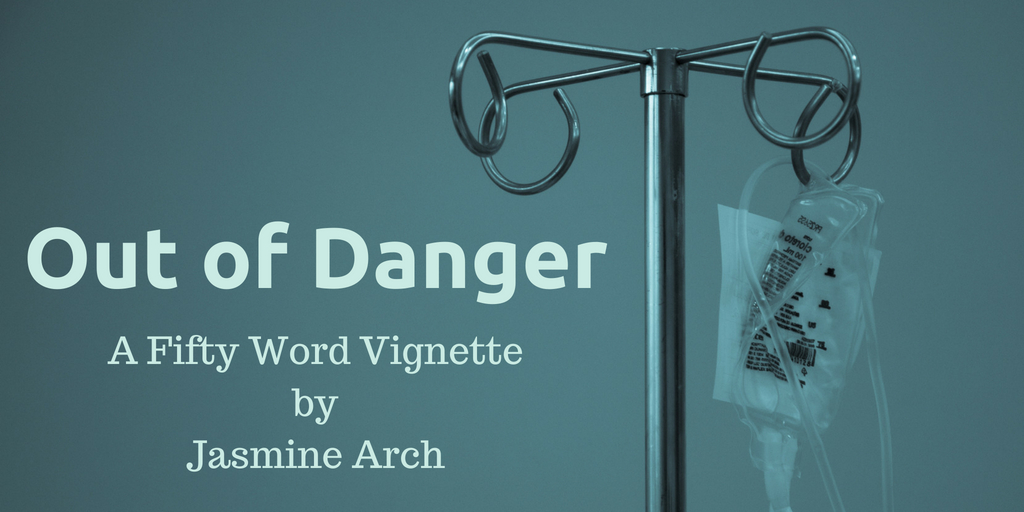 "She's out of danger." The doctor's words echoed through my head as I clung to Lily's hand.
I'd never forget the sight of her–helpless and fragile. A tube down her throat breathing for her.
Alive, yes. If you'd call it that. She'd never leave this behind. And neither would I.
This week's fifty word piece is not so much a story, as it is a vignette. A scene from a story, as it were. While it has conflict and emotion, it has no real trigger. Nothing that challenges the status quo and tips the balance in one direction or the other.
Still, I'm quite happy with it. I seem to be getting into the habit of exploring my existing characters through these little bits of bite sized fiction and Out of Danger is no exception. This time, the character is one from my very first short story, When the tables are turned. It's available in text or as an audio version.
Minnie and her friend Lily have gone through a terrible thing together, and it will leave them both changed for the rest of their lives. This piece offers us a look at what life looks like for them, about a week after the events in Tables.
Who knows? Maybe one day, their story will become longer still, expanding into novella or novel length.
Be sure to stay tuned!
Hugs
Jasmine
Follow me on social media to stay tuned for more!