Fifty Days of Submissions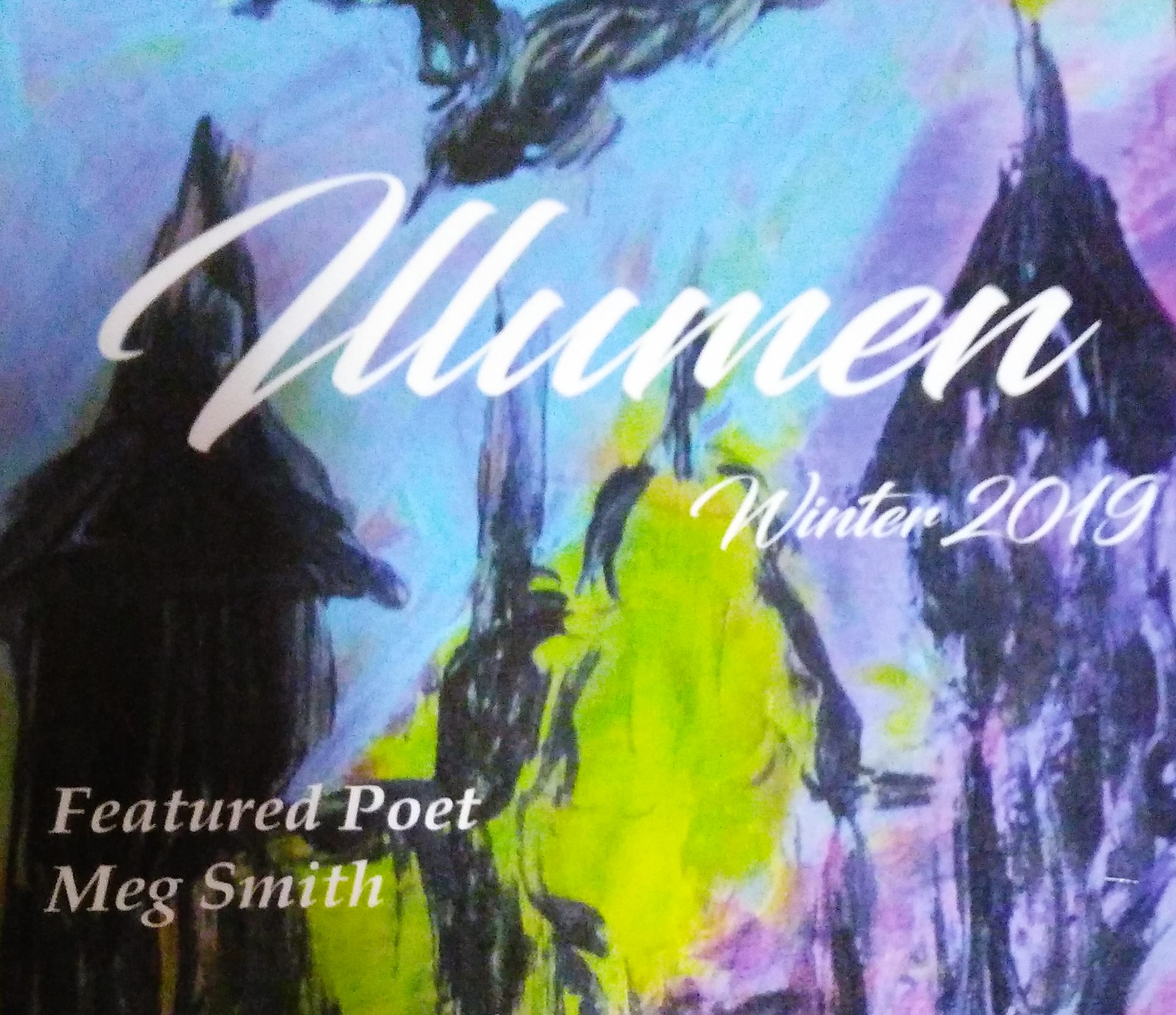 At the beginning of the year, I made a resolution to do one hundred submissions in 2019. But really, I thought I'd have to really push myself to get there.
Between working full time, taking care of our wee animal collection and keeping D. fed, writing time is hard to come by. And you do need finished pieces in order to submit.
However, after the submission I just sent out today, I noticed that I was already at fifty-one.
Wow.
We all know how many rejections a writer has to face to get that one, magical acceptance.
In total, since starting to submit last spring, I think I've subbed seventy stories or poetry sets.
And so far, I've gotten one acceptance. That, together with quite a few encouraging personal rejections have kept me motivated when I felt like I couldn't face the onslaught of rejections anymore.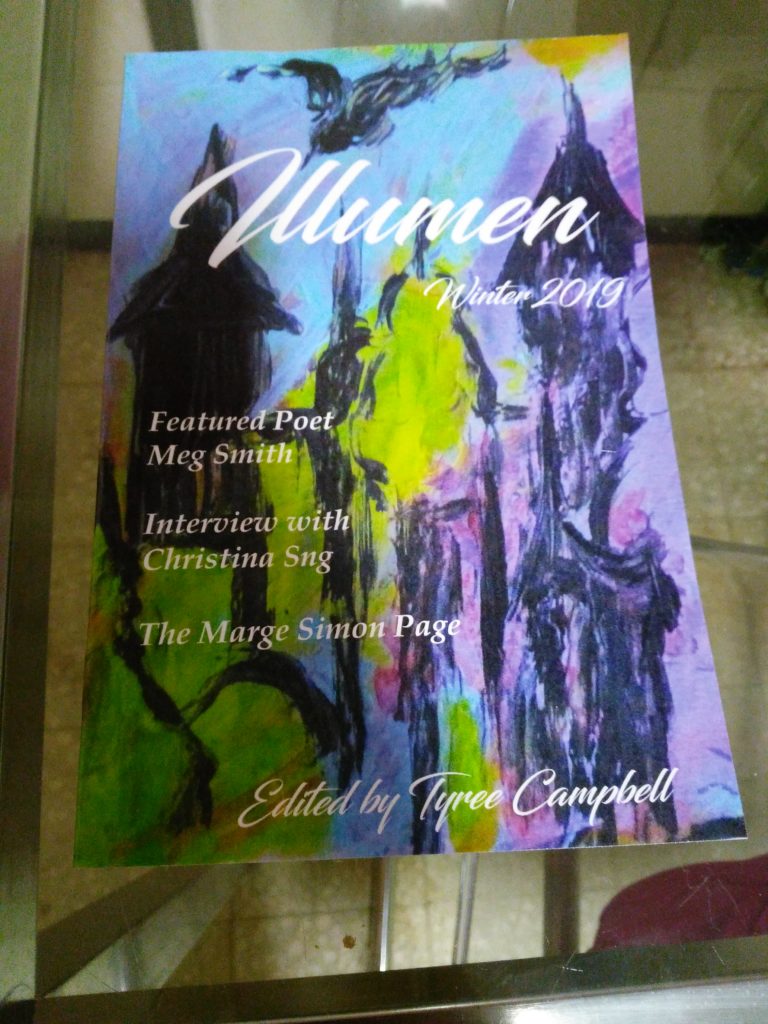 But guess what! My contributor's copy arrived in the mail!
To top it of, that accepted piece has finally been published. You can read more about Illumen Magazine, which is the poetry zine that published my poem and that of my friend Anike, in this post. When I thought seeing my name in the table of contents on the publisher's website was an amazing rush, that was because I'd never had the honour of holding that publication in my own two hands.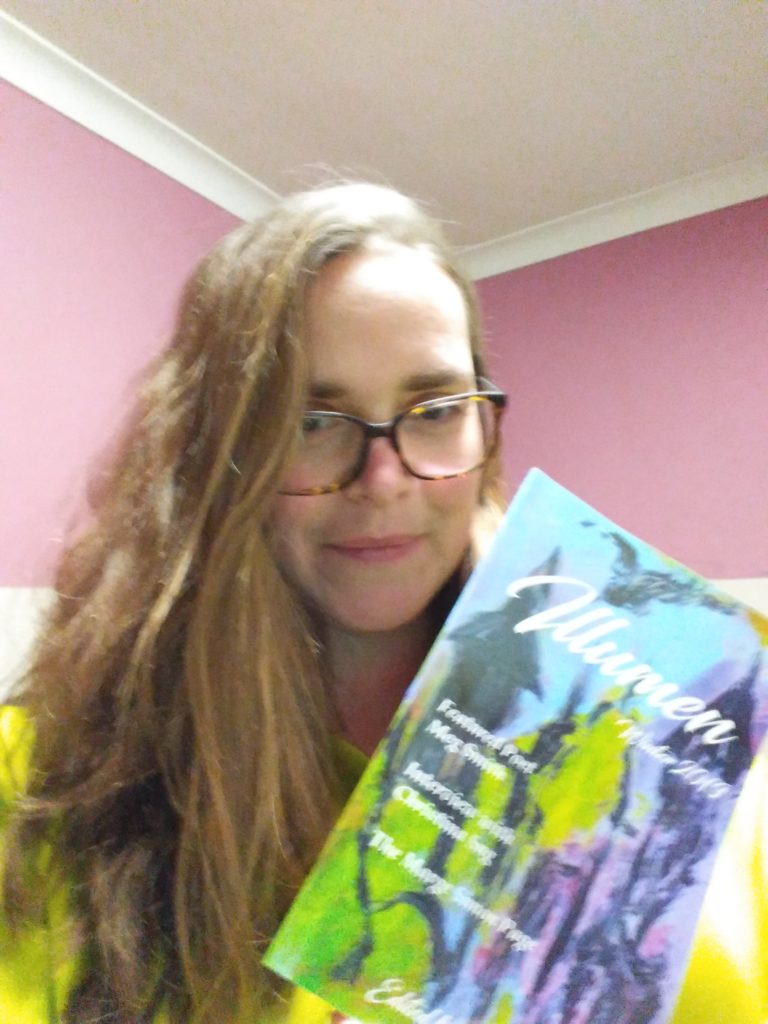 I loved the cover art so much, I just had to take a selfie. You'll have to excuse the fluorescent yellow jacket and windblown hair. When D. brought in the mail, I'd just got back from feeding the horses.
But but but…
shrieks
I couldn't delay that selfie. I couldn't. The thing was impossible.
When more good writing-related news comes in, I'll be sure to let you know.
In other news, you may or may not follow me on Twitter, so you may or may not be aware of this one already.
In december, we adopted another elderly horse. 21-year old Bommel has joined our herd, and we hope to give him a nice, peaceful pasture to spend his retirement in.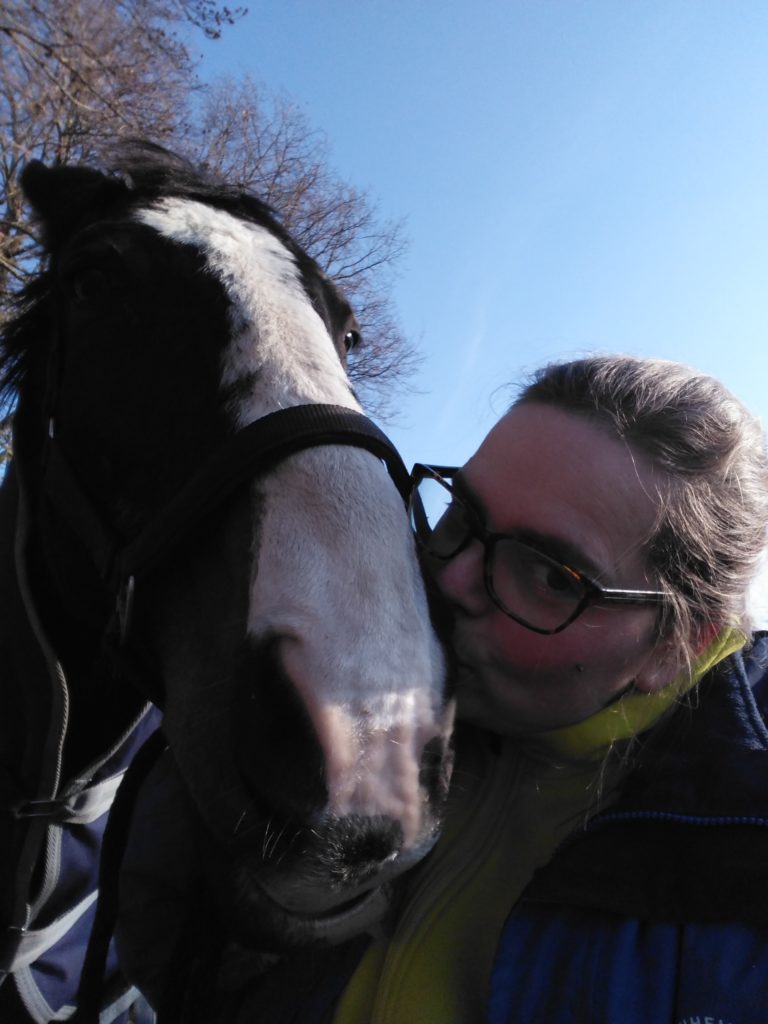 We got him from a horse rescue, where he'd been for a while. He was adopted before, but returned, though we don't know why.
At any rate, his wandering days are over. He's too sweet to let him go.
In other, other news: the building permit we needed for the renovation of our house finally came through, so we've begun to tear down the annex at the back that will be rebuilt from the ground up.
Now, D. is the handyman out of the two of us. Just this week, he's fixed the washing machine and the pellet stove that keeps us warm in the kitchen.
But demolishing stuff, now that I can do. Give me a jackhammer and I'm a happy camper.
Once we actually start building shit, I'll have more interesting pics for you of course.
Stay tuned, or come hang out with me on Twitter!!!
Hugs
Jasmine
Follow me on social media to stay tuned for more!