Podcast Review: A Must-Listen for Creative Pens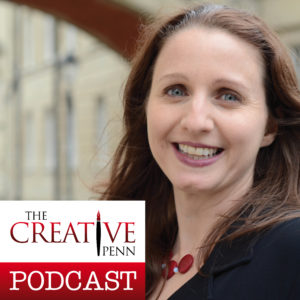 One of the earliest non-fiction podcasts I tuned into was The Creative Penn. It was the ever cheerful voice of Joanna Penn that first introduced me to the many and varied opportunities available to indie authors.
While I need to be caffeinated before listening to her, to keep her bubbly disposition from aggravating the Mrs. Hide that always lurks beneath the surface when I wake up, she has become a weekly voice in my ear, and her optimism is infectious enough to keep me going as I plug away at my first book.
She keeps her subscribers updated on the latest developments in the publishing world, and treats them to interviews with a variety of professionals highlighting different aspects of the life of a creative entrepeneur.
As a bonus, her website is a treasure trove of resources for writers in all phases of their journey.
Do go and check her out, and give the podcast a listen. It never disappoints and I learn a ton of stuff from every episode.
Some of my favourites include:
Episode 453 – Writing for Audio First with Jules Horne
Episode 449 – Audiobook Narration and Performance Tips for Authors with Sean Pratt
Episode 443 – Book Marketing: Content Marketing Strategy with Pamela Wilson
Episode 432 – Pinterest and Instagram for Writers with Frances Caballo
Episode 423 – Verbalize: Strengthen your Writing with the Power of Words with Damon Suede
Episode 418 – 7 Reasons to Narrate your Own Audiobooks with Joanna Penn
Episode 384 – The Artist's Journey with Steven Pressfield
Hugs
Jasmine
Follow me on social media to stay tuned for more!